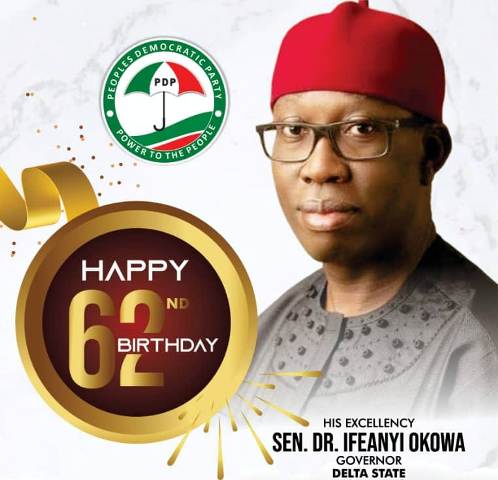 The Chairman of Peoples Democratic Party, PDP in Aniocha North Local Government Area, Delta State, Hon. Dr. Charles Ochei has congratulated the State Governor, Senator Dr. Ifeanyi Okowa on his 62 birthday anniversary.
Dr. Ochei described the State Governor, as an uncommon leader who has continued to demonstrate his regard for God and passion for the people through his policies and actions in the State.
Hon Ochei spoke on Thursday July 8, 2021in Ezi, when his age group hosted him to a party in appreciation of his efforts as the Chairman of the PDP in the Area.
Hon. Ochei who was accompanied to the event by executive members of the PDP in Aniocha North used the opportunity to receive remnant members of the APC who are also members of his age group, back to the PDP after renouncing their membership of the APC in the ward.
He commended them for their bold decision to discard the APC and said that their action was a birthday Gift to the State Governor, Senator Dr. Ifeanyi Okowa who he noted as a compassionate leader of the Party in the State, being his birthday.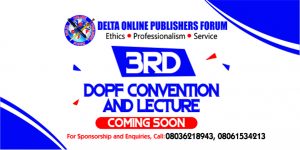 The PDP Boss in the area, said that the Governor has continued to be fair, just and equitable in the way he runs the affairs of the State, saying that deltans across the 25 local government areas have continued to benefit from his godly nature.
"Honestly, as the Chairman of the PDP in Aniocha North, I am very happy today for the fact that you decided to host me on a day such as this, a day we are celebrating our Governor and Leader of our party being his birthday.
"I am particularly happy for the fact that my brothers, my age mates who before now are with the APC, but today have renounced their membership of APC, thereby bringing to an end the party in ward 10 Ezi, because you are the pillars of the APC in this ward. This is a wonderful birthday gift to our dear Governor, our uncommon leader with the fear of God.
"As I receive you today on behalf of His Excellency, Senator Dr Ifeanyi Author Okowa, into our great Party, the PDP, I sincerely congratulate His Excellency on his 62 birthday anniversary, on behalf of the party in Aniocha North local government area.
"As members of the PDP, we will continue to emulate the godly nature of our Governor and our leader. We will continue to be fair and just to our people and we will continue to be fair and just to every member of our party, including every one of you that we have received back to our party today", he assured
Hon Ochei, later led the group to pray for the Governor and family, the Aniocha North Local Government area as well as the State in general.